What Do The Letters After An Agent's Name Mean?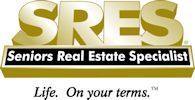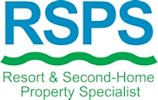 Certified Residential Specialist (CRS)
There are over one million REALTORS® in business today, but less than 3.5% have achieved the CRS designation. So if you want to find that one-in-a-million REALTOR®, choose an agent who holds the Certified Residential Specialist Designation. CRS is the symbol of excellence in residential real estate. CRS members have proven they have the experience, training and commitment to be among the best in their profession.
Accredited Buyer Representative (ABR)
When you look for an ABR® before you look for a home, you'll be served, not sold. Your interests become their interests. And you'll be working with someone who has gone the extra mile by completing specialized training in delivering the best in buyer-representation services. Plus, a REALTOR® who has an ABR® Designation also has an established track record, with proven experience in representing the concerns of home buyers.
Seniors Real Estate Specialist (SRES)
A Seniors Real Estate Specialist® (SRES®) is a REALTOR® who is uniquely qualified to assist seniors in housing sales and purchases. The SRES® designation is awarded only to REALTORS® who have successfully completed a series of educational courses on how to help seniors and their families with later-in-life real estate transactions. They also draw upon the expertise of a network of senior specialists, such as estate planners, CPAs, and eldercare lawyers, and are familiar with local community resources and services. Their mission is to help seniors and their families navigate the maze of financial, legal and emotional issues that accompany the sale of the home.
Resort and Second-Home Property Specialist (RSPS)
The Resort and Second-Home Property Specialist (RSPS) is an education-based certification program. Launched in 2006, the RSPS Certification was created by the National Association of REALTORS® to better serve the growing second-home and resort real estate market and now has over 1,300 elite members. RSPS is recognized as an official NAR certification and allows buyers and sellers to have confidence in the ability of a REALTOR® who specializes in resort and second-homes to assist them with their search.